Goldtec offers a suite of ladders, ascent products and accessories optimized for urban, maritime, and rugged terrain use. Rigid ladders, folding ladders, sectioned ladders, and caving ladders each have their niche in different environments and scenarios. Several ladders can also be used for bridging short and medium distances and can double as litters for casualty evacuation. Across the board, the ladders we offer are lighter, stronger, and stow more compactly than any other. Beyond this, we offer a variety of  ascent products and accessories that aid in search and rescue missions.  Our offering of climbing and ascent equipment is state-of-the-art and delivers compact and agile solutions that can save lives.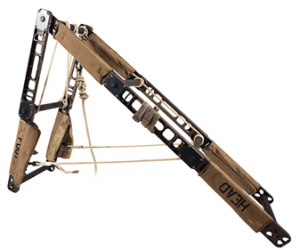 We offer high strength tactical ladders, which are marketed as aluminum collapsible Litter/Ladder/Bridge system ideal for jump, maritime, and urban lean-to and hook and climb tactical access mission requirements.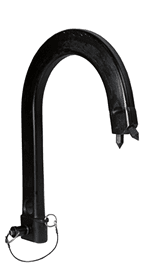 Whether using a powered ascender on a rope or climbing a caving ladder, an overhead anchor is needed for vertical access. We offer a variety of hooks through our REBS line of equipment for Rapid Entry and Boarding Systems. Each hook is proof tested to 1,000kg and offers multi-mission capability for tactical access in all environments.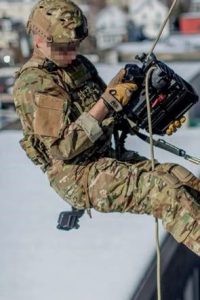 Goldtec supplies high-powered ascent products that are technologically superior and ergonomic. Our ascenders benefit from years of innovative development and close customer involvement in the process.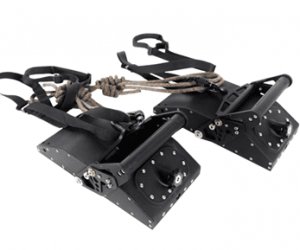 We offer Pirate Paddles, which feature a tactical "soft" set approach to switchable magnet climbing with the ease of built-in rest positions for extended reach.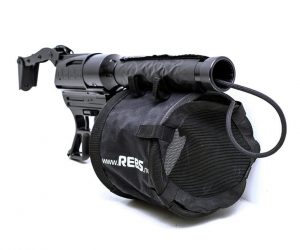 The Launcher is a multi-shot, dividable pneumatic line launcher that pairs well with the APA-5 to create a 100 fit VBSS tactical access capability.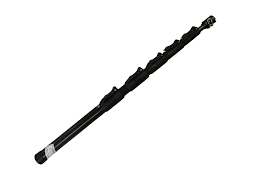 Our line of poles are made from durable and lightweight carbon fiber and offers multi-mission capability for tactical access in all environments. We offer pneumatic and telescopic poles in a variety of sizes.