Goldtec is at the forefront of underwater and marine technologies, which includes robotics solutions, tools and sensors as a part of our integrated solutions.
Goldtec also deploys state of the art, fully submersible underwater power tools designed for commercial and military use. Goldtec distributes underwater tools featuring technologies typically found in more high-tech products like batteries and electronics from the different industries, cooling technology from the computer industry, and sealing and fabrication methods from the marine industry. Our clients benefit from best in class technology and systems from trusted manufacturers. Our suite of tools is designed to support agile underwater interventions, including special ops applications, with capabilities reaching up to 150 meters in depth for power tools and hundreds of meters for robotics platforms.
Goldtec's Marine and Underwater line of products includes:
• Nemo Impact Driver
• Nemo Special Ops Hammer Drill
• Nemo SDS Rotary Hammer
• Nemo V2 Angle Grinder
• Nemo Hull Cleaner
• Nemo Divers Hammer Drill
• Nemo V2 Divers Edition Drill
• Nemo V3 Flood Light
• Nemo Impact Wrench
• Suprameca Suprafix for connecting and anchoring
• Robotics platforms
Heavy-duty drills and hammers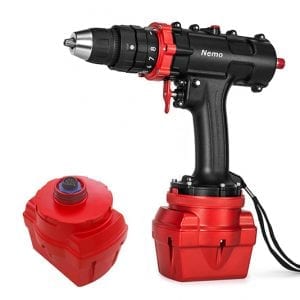 Goldtec offers underwater, heavy-duty and hammer drills, designed to drill into cement, brick, and stone, both on land and underwater. Installing concrete anchors, attaching electrical boxes to brick, drilling into swimming pool tiles, and setting cave and canyoneering rigging are all made possible with this submersible, cordless hammer drill. Our products include the Special Ops Hammer Drill, SDS Rotary Hammer, Divers Hammer Drill and V2 Divers Edition Drill.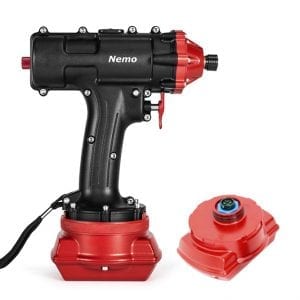 The Nemo Impact Driver is a waterproof cordless impact driver that allows commercial divers, construction workers, and HVAC technicians to easily carry out a range of fastening applications both underwater and on dry land.
The Nemo Angle Grinder is designed specifically for commercial divers and underwater construction workers. This new model has upgrade technologies and can switch from battery to battery whilst under water, so divers can take as many battery's needed below to attack any task required.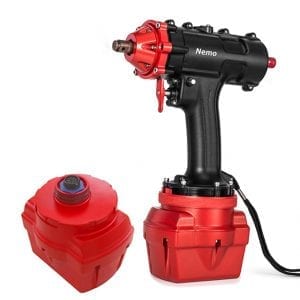 The waterproof cordless Impact Wrench works on land and underwater allowing commercial divers and construction workers to carry out a wide range of fastening applications.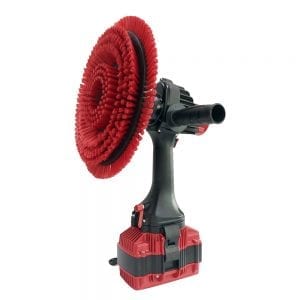 The Nemo Hull Cleaner electric brush is developed for boat bottom cleaners, aquarium cleaners and pool maintenance professionals. The 12 inch brush developed specifically for the removal of marine growth, while protecting the paint job of your vessel.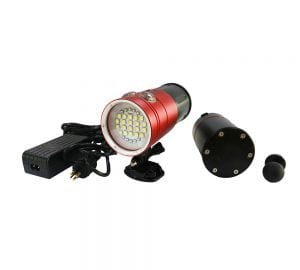 Our underwater Flood Lights boasts an impressive 15,000 lumens, 18 Cree LEDs and 10 UV LEDs, five intensity levels, and multiple modes, this our flagship dive light illuminates up even the darkest underwater area.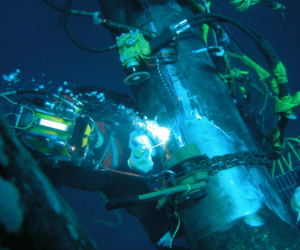 The world's first waterproof cordless rotary hammer drills easily into concrete, wood, and steel, both on land and underwater at depths of up to 50m/164ft.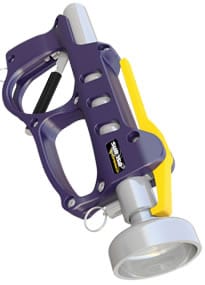 The Suprafix is a powerful underwater fixing tool designed for diving up to 150m deep. This tool is ideal for emergency repair of ship hulls, installation of underwater cables and conduits as well as sacrificial anodes, among many other applications. It's ergonomic, compact and lightweight design makes the Suprafix an excellent choice for any rapid underwater intervention.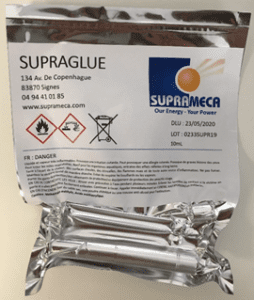 Supraglue is a special adhesive to be used underwater, ideal for a range of interventions. The product is easy to use, resilient, ultra-strong and durable.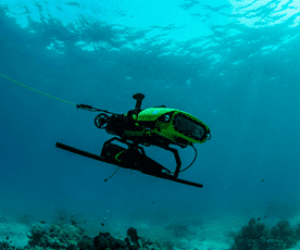 Goldtec provides robust underwater robotics platforms employed for multiple applications with the aim of helping operators perform a wide variety of underwater tasks. Goldtec harnesses the latest technological advancements in the field of teleoperated and autonomous unmanned underwater vehicles.