Goldtec is a leading provider of Critical Communication systems and integration of 3rd party systems according to customer needs. We have developed critical communications systems for a range of applications including land, sea, air and special operations, as well as law enforcement.
More than ever, the modern battlefield requires integrated communications and interoperability between units and communications platforms. Goldtec maintains decades of experience in defense and communications, and employs real-world tactical experience to our solutions. We understand that in order to maintain a tactical advantage, mission-critical communications need to be dynamic, efficient, and without constraints.
In addition, our communications systems are ideal for any professional recording studio, TV station or Outside Broadcasting (OB) Truck. Our systems have been used to broadcast some of the largest and most complex events in the world, including the Olympics and the FIFA World Cup. Our solutions ensure that those operating behind-the-scenes are communicating clearly and effortlessly so the job gets done, whatever the scale of the operation.  That's why we only offer failsafe, glitch-free communication systems that connect team members in different locations, while ensuring that our systems remain stable and online in the most challenging environments and working conditions.
Goldtec's product line includes:
Digital Matrix Intercom Systems
Wireless Systems
Partyline Intercom Systems
IP solutions
VoIP Virtual Keypanel (VKP)
Headsets
Tactical SAT
Tactical live video & audio streaming from field
Secured Private long range WiFi
Digital Matrix Intercom Systems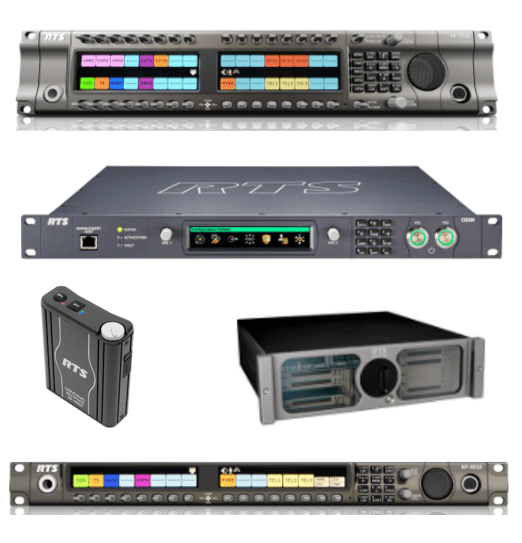 We provide intercom matrices, interface cards, key panels, software, and peripherals. Our line of digital intercom matrices is the most extensive, widely used line of intercoms in the world. It is easy to expand the system as needed.
This product supports up to 40 OMNEO or ROAMEO belt packs and up to 16 party lines. Ethernet connectivity through copper or fiber connections can be made available. Another feature of this main station is auto-nulling capabilities or echo cancellation.
ROAMEO Cellular DECT-Based Wireless Intercom System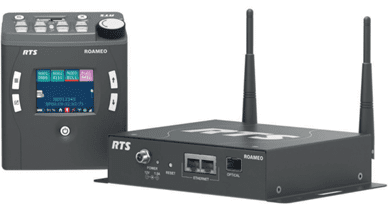 The ROAMEO wireless intercom system from RTS is a professional, easy-to-use and future-proof solution based on the license-free DECT standard.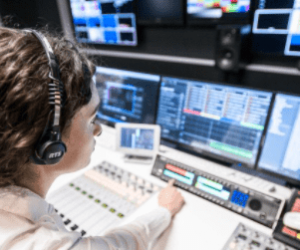 RTS VLink is a fully interconnected software intercom solution for RTS matrix systems.
RTS VLink places professional-grade communications control on the laptops and tablets to bring increasing immediacy to streamed and broadcast applications.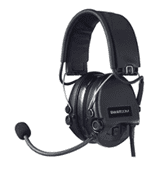 We offer a range of headsets: Lightweight, heavy-duty and helmet attached variations.
Lightweight headsets provide users with an ideal combination of functionality and comfort. Full-cushion intercom headsets is considered the industry standard by many users in all different applications.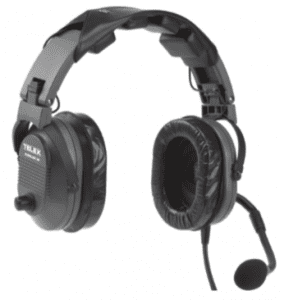 We provide pilots with the quality communications they depend on for safe, enjoyable flying. We offer advanced microphone technology, superior noise protection, comfort, and reliability.