Goldtec provides products and solutions to address tactically and technically demanding tasks, even in the world's most dangerous environments. This includes tools and equipment for Explosive Ordinance Devices operations, as well as military breaching and demolition activities. Our breaching systems are modular and flexible, and can be configured with conventional energetics, that provides the best solution to your mission.
EOD and Detonation Devices
Advanced Cutting Explosive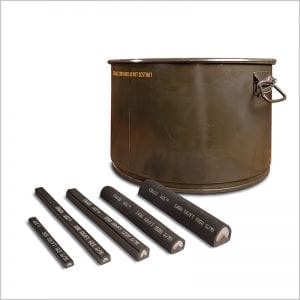 The advanced cutting explosive is an easy-to-use explosive cutting system with a flexible shaped charge liner and optimized standoff. The relative shock insensitivity of the explosive minimizes accidental or inadvertent detonation. The Advanced Cutting Explosive fulfills a wide variety of uses in military breaching and demolition applications where precise cutting is required for breaching operations.
Goldtec offers PETN and RDX sheet explosives, designed to meet the needs of our clients for the purposes of breaching and demolition. One of its greatest advantages is its consistent performance and properties, which minimizes blast damage without sacrificing power.
Shock Tube System Detonation
We offer numerous designs in single and dual lead (for maximum reliability dual path redundancy from the point of initiation to target), instantaneous or delayed timing. Our suppliers can custom manufacture non-standard designs to meet your needs.
Electronic Initiation Systems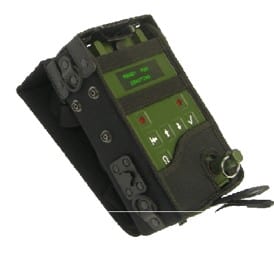 Our combat-proven electronic initiation systems reduce overall costs and improve safety and security during the mission. Our products are frequently evaluated and improved to ensure the technology continually delivers added value to the customer during any operation, including mining operations, HLS and EOD around the globe.
The M118 Demolition Charge is an easy-to-use block of adhesive-backed sheet explosive that can be cut to any shape or dimension and quickly applied to flat, curved or irregular surfaces allowing for tailored application for a variety of targets.
Breaching Mined, Antipersonnel Obstacles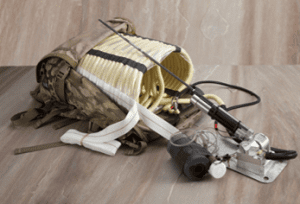 Goldtec offers solutions for breaching mined, antipersonnel obstacles, a critical capability needed by maneuvering units conducting dismounted operations. The mined antipersonnel obstacles come in the form of IED emplacements activated through trip wires.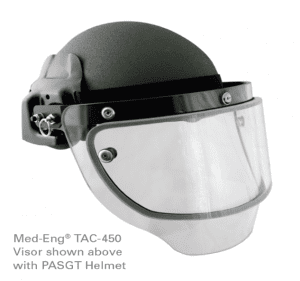 Our line of tactical protective visors provides full facial protection against fragmentation to the front line. We offer four distinct models ranging from 250 – 550 m/s. The visor is capable of being mounted to a tactical helmet, making it an excellent addition to your existing inventory. The product comes with two anti-scratch/anti-fog appliques.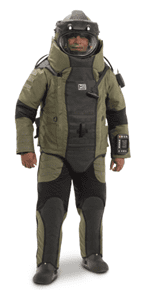 We provide certified and standard EOD bomb suits, featuring ergonomically designed elements to reduce the weight of the suit, as well as increase mobility and flexibility. Our suits utilize an improved foot protection system for a customized fit and natural walking motion.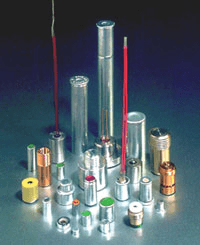 Goldtec markets state-of-the-art pyrotechnic products, providing the complete range of detonators and components to our clients, meeting all major military standards and specifications. Our line of detonators together with the compatible boosters and explosive leads provides a completely integrated system that can be matched to any specific fuze requirement.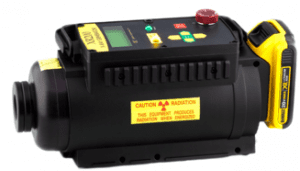 The XR200 X-Ray Generator is a 150 kV, battery-powered, pulsed X-ray generator used in security and in light industrial applications.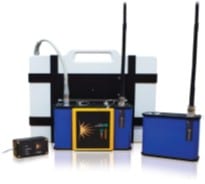 Our versatile, large format, high-resolution imaging systems provide users an ideal system for multiple types of operations. The system's panel includes built-in wireless with a 50 m range and an internal battery when a lightweight, extremely portable system is required.
Chemical Threat and Narcotics Identification​
Raman Technology Analyzer
Our Raman technology analyzer provides emergency responders, law enforcement agencies and the military with the industry's most comprehensive tool for chemical threat identification, CBRNe detection, and narcotics classification in a fast and simple handheld form.
ResQ CQL offers first responders, border protection, and law enforcement an advanced method for identifying potential threats in an improved tactical form factor, thereby improving functionality particularly in high stress environments. By combining the 1064 nm Raman advantage with improved ergonomics and sample presentation, ResQ CQL makes it even easier to perform chemical analysis of powders, liquids, gels, mixtures and more.