Modern combat requires full operational awareness in varying terrains and conditions, from full visibility to complete darkness. To meet this need, Goldtec offers mission-ready thermal and night vision devices for military and civilian applications, including special forces, search & rescue, police, border security, target acquisition, counter-drug operations, park rangers monitoring wildlife/illegal game hunters, VIP protection and for general situational awareness.
Goldtec's line of products includes:
Monocular and binocular night vision goggles
Thermal imaging monoculars and binoculars
Helmet mounted devices
Clip-on devices
Connect IR Andriod application
Low light imaging sensors
NiCAM Night Vision Series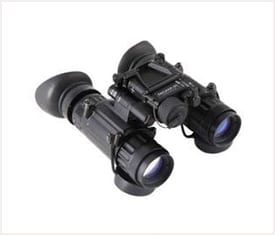 Our range of monocular and binocular Night Vision Goggles (NVG) are suitable for mission and combat operations, in all low light or no light situations.  We offer NiCAM Image Intensifiers, Monoculars and Binoculars to suit all applications. Taking it a step further, the CoVid Covert Video Head-Up Display (HUD) injects tactical data into Night Vision Goggles for mission or combat operations in all low light or no light situations.
TiCAM Thermal Imaging Series
The TiCAM thermal imaging binoculars and monoculars are versatile security, surveillance and observation sensor for day and night-time use. The device is based on a MicroCAM 3 high resolution uncooled thermal image with Digital Magnetic Compass, Laser Pointer, Real-Time in-Camera Digital Recording and GPS, providing accurate location and co-ordinates. Our exclusive Target Locator System employs laser technology for enhanced target identification and tracking.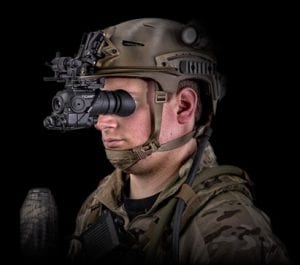 Goldtec markets a series of lightweight thermal and night vision products that can be mounted on helmets to improve overall situational awareness. Our TiCAM thermal imaging monocular device can be left or right-mounted or in a binocular configuration and is compatible with all major helmet mounting systems. It can be connected to various information/command systems for real-time data exchange.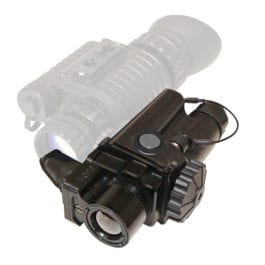 Our Clip IR series are clip-on thermal imaging devices designed to be cost-effective and extend the performance and functionality of existing night-vision devices. We offer two options – the ClipIR Small Thermal Imager Clip on, which employs fused night vision, the new standard for low-light operations. The ClipIR XD Thermal Imager clip-on thermal imager with extended range performance as well as built-in Digital Magnetic Compass (DMC) and external video input. The DMC provides azimuth and elevation displayed via the Night Vision Goggle. External video input provides mission-critical information from Augmented Reality (AR) or other sources.
Goldtec provides a wide variety of intensified cameras with ultra-high sensitivity for low light detection. Our low light level imaging sensors are ideal for surveillance and unmanned monitoring in daylight to starlight lighting conditions. Our observation devices are designed with the marker leaders of sensors and cameras, while providing ease-of-use for in-depth image capture and analysis, made for driving.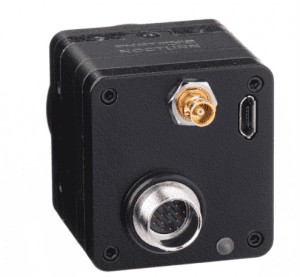 The Extreme Low-Light Camera is ideal for all lighting conditions, particularly starlight conditions at a minimum of 2 mlux. The camera is plug and play, featuring HD video at HD-SDI 720p 60 Hz. The Nocturn HD-SDI Camera uses the power of the Kameleon Colour CMOS imaging sensor or the Lynx monochrome sensor, both optimized for low-light-level imaging. The passive low-light camera emits in the High-QE near-infrared, allowing for seamless day-through-night imaging.
Connect IR Android Application for Target Location Systems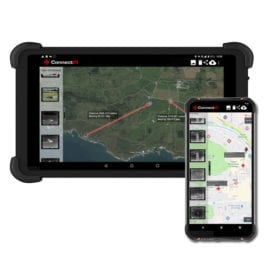 Goldtec offers clients the ability to network images and data between TiCAM 1000 cameras and other devices including phones, tablets, and computers. ConnectIR is indispensable for Surveillance, Homeland Security, Counter Terror, Military, and Police forces, providing near real-time sharing of thermal and visible images with operator and target location data using commercial or military networks.
Low Light Level Imaging Sensors
Our low light level imaging sensors are ideal for surveillance and unmanned monitoring in daylight to starlight lighting conditions. Our sensors are ideal for use in both night vision, homeland security, industrial and scientific applications. Our sensors support Command and Control (C4I) operations, urban and suburban surveillance at night, and advanced applications such as vehicle protection/surveillance and fusion of digital images such as low light or no-light visibility and infra-red (IR).